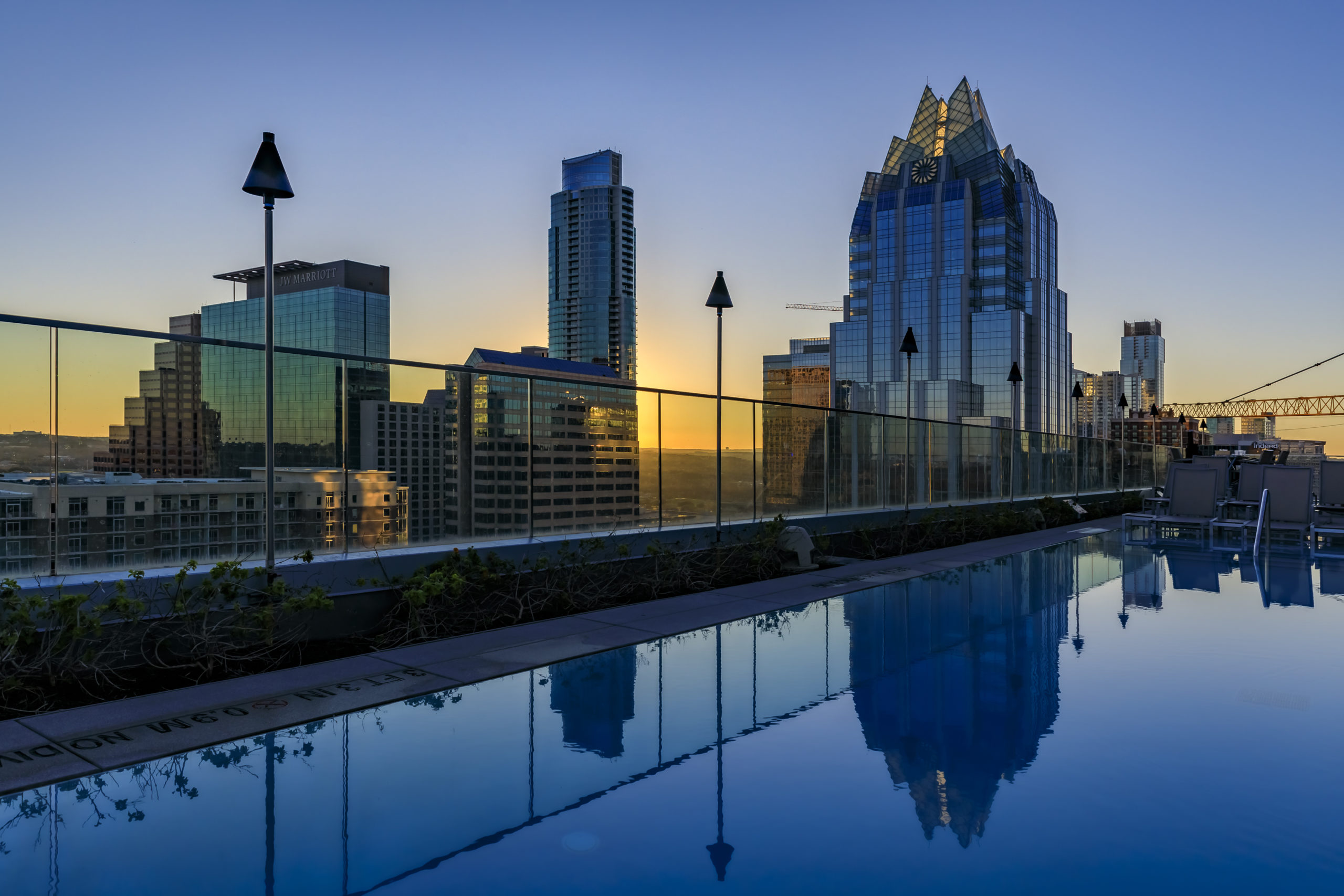 Essential Commercial Real Estate Terms You Need to Know
Commercial real estate, like every industry, has its jargon. It even differs from residential real estate terminology. So, whether you're first dipping your toes into the world of commercial real estate or you're a seasoned investor, there are some essential commercial real estate terms you should know to be successful. We've curated and broken down 15 of the most integral terms to help you navigate the world of commercial real estate with confidence.
Essential Commercial Real Estate Terms
Base Rent
Specified in the lease, the base rent is the rent amount tenant(s) must pay without the addition of other expenses, like property taxes or insurance.
Broker
A commercial real estate broker represents clients in commercial real estate deals. They help facilitate the buying, selling, leasing, or renting of commercial properties. For example, brokers may help landlords list properties, or work with prospective tenants to find the right property for their needs.
Building Classifications
Within the commercial real estate industry, there are three building classifications. These classifications indicate the quality and possible rental rates of the property.
Class A properties are either new or in excellent condition and located in a prime area. They tend to have higher rental rates.
Class B properties are average. They may be a little older, or in a less desirable location, but they are in decent shape and offer some amenities.
Class C properties require maintenance, various improvements, and are old. These are the cheapest class of properties but need renovations.
Build-to-Suit
Sometimes, tenants have a property developed specifically for their requirements. This may include structural features, technological integrations, or overall improvements/upgrades to a property.
Capital Improvement
Any significant repairs or upgrades made to a commercial property that also improves its market value is a capital improvement.
Capitalization (Cap) Rate
Cap rate is a real estate valuation metric determined by dividing the property's income by its market value. The result is a ratio, expressed in a percentage, that indicates the rate of return on a particular property.
Cash Flow
A property's cash flow is the gross income a property makes after deducting mortgages and other operating expenses.
Debt Service Coverage Ratio (DSCR)
This metric is employed by commercial real estate lenders. The DSCR is a ratio of the property's net operating income divided by total debt obligations.
Gross Lease
A standard lease used by residential investors; it also applies to commercial real estate. Under a gross lease, tenants pay rent and likely utilities, but the property owner assumes the costs of property taxes, maintenance, and sometimes insurance.
Ground Lease
In a ground lease, tenants own the building but rent the land. These leases generally have extremely long terms as a result.
Full Service Lease
The terms of a full service lease vary, but ultimately the owner assumes responsibility for many property services, such as maintenance or cleaning, rather than the tenant. An extension of a gross lease, this is a common lease type in office buildings or co-working spaces.
Net Lease
A net lease is one of the most common types of leases in commercial real estate; especially, tripe net leases or NNN leases. Under a NNN lease, tenants are required to cover the cost of not only rent, but also property taxes, insurance, and maintenance costs. A net lease, however, may include any combination of these requirements. For example, a NN (double net) lease may only stipulate that tenants pay insurance and taxes, but not maintenance.
PSF Rent
In commercial real estate, rent is frequently quoted to prospective clients per square foot (PSF). For instance, a $20 PSF would equate to $20,000 per year for a 1000-square-foot space.
Rentable Square Footage
Rentable square footage includes useable square footage and shared spaces that multiple tenants can utilize, such as a lounge or kitchen area.
Useable Square Footage (h3)
This is the amount of space a tenant will use in a commercial property. It includes the square footage and determines the actual space a tenant will occupy in the property.
While knowing some commercial real estate terminology helps, there is much more to commercial real estate than just that. At Titan, we offer a full range of commercial real estate services. From appraisals to brokerage, and property management, Titan is experienced and connected. Contact us today and learn more about commercial properties in Austin and Denver.