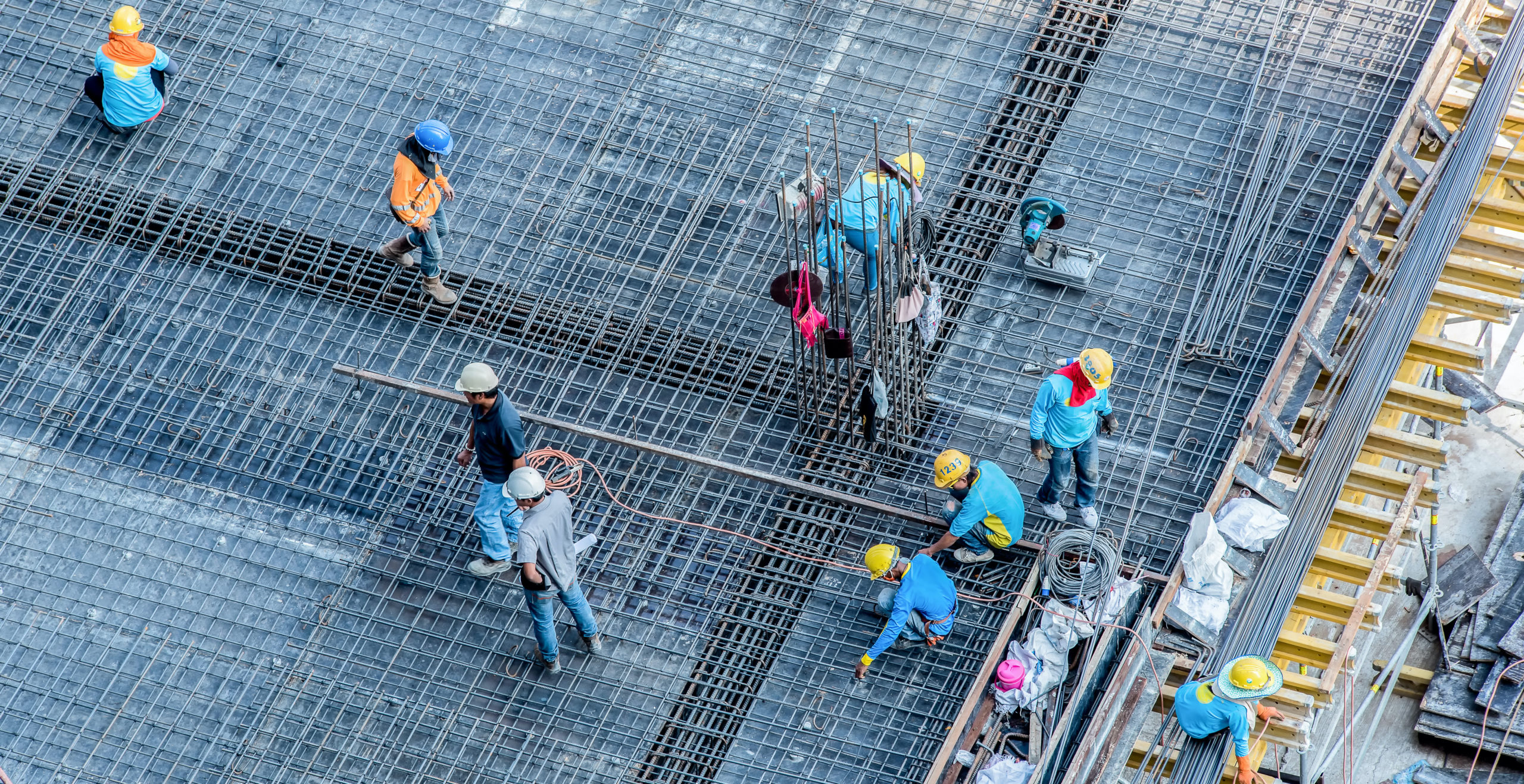 How COVID-19 has Affected Commercial Construction
The commercial construction industry has been hit hard in recent months by the COVID-19 pandemic, forcing many companies to face unprecedented changes in how they operate. In the short term, this means delayed construction timelines and inflated costs. In the long term, we are starting to see changes in contract clauses, construction methods, and the types of spaces commercial investors are willing to build.
The question on many commercial builders' minds is now: what do we do about it?
Early Impacts
Over a million construction jobs were lost in April 2020 while many states deemed construction a "nonessential" activity. About 600,000 of those recovered by July, but the future remains somewhat uncertain as Covid case numbers continue to fluctuate. In March 2020, Austin Mayor Steve Adler halted construction sites that did not include affordable housing units. A few weeks later, Texas Governor Greg Abbott gave the green light to allow all construction projects to continue as essential, citing a nationwide housing shortage.
Risks of Work
Unfortunately, construction workers are at higher risk of infection as compared to other professions. One study conducted by the University of Texas found that construction workers in Austin, Texas were "five times as likely to be hospitalized with the coronavirus as workers in other occupations." For this reason, the CDC and OSHA issued new guidelines requiring contractors to implement stricter measures to protect workers.
Off-Site and Modular Construction
Off-site building and modular construction options have become more desirable as they limit the number of workers on a job site. Although this can be a generally safer option for a project's workforce, it can lead to a different set of logistical challenges. But modular construction seems to be a viable alternative, as it increases build speed and it can be more cost-effective due to its scalable model.
Possible Force Majeure
Recently, construction professionals have been discussing COVID-19 as an example of force majeure. Most contracts have a force majeure clause, which excuses a party's nonperformance in a contract due to unforeseeable events or "an act of God" that prevent that party from fulfilling its contractual obligation. Typically, if the contract explicitly mentions disease or pandemics as a part of its force majeure clause, it may be sufficient cause for acceptable nonperformance.
Looking to the Future
Investors are asking whether COVID-19 will be a short-term or long-term issue in the construction industry. One thing we can say for certain is that many companies, especially in tech, work from home is likely going to be here to stay for much of their workforce. Consequently, this places downward pressure on property values and occupancy levels for most CRE property types.
Strong Industry Markers
We are also witnessing decreased commercial demand in retail, hospitality, and restaurants and increased demand in logistics, warehousing, and data centers. The latter will be critical moving forward as more of the global workforce works from home. The workforce and consumers alike will still need delivery access to goods and high-bandwidth internet, regardless of their location.
In the long term, many believe that offices will be a permanent fixture for most companies in one way or another regardless of having a primarily home-based workforce, even if to simply have an in-person presence for customer relations.
Taking pandemic-related construction challenges into consideration can be critical for your next real estate investment. Titan is your trusted expert in commercial valuation. Contact us today for appraisal and brokerage.