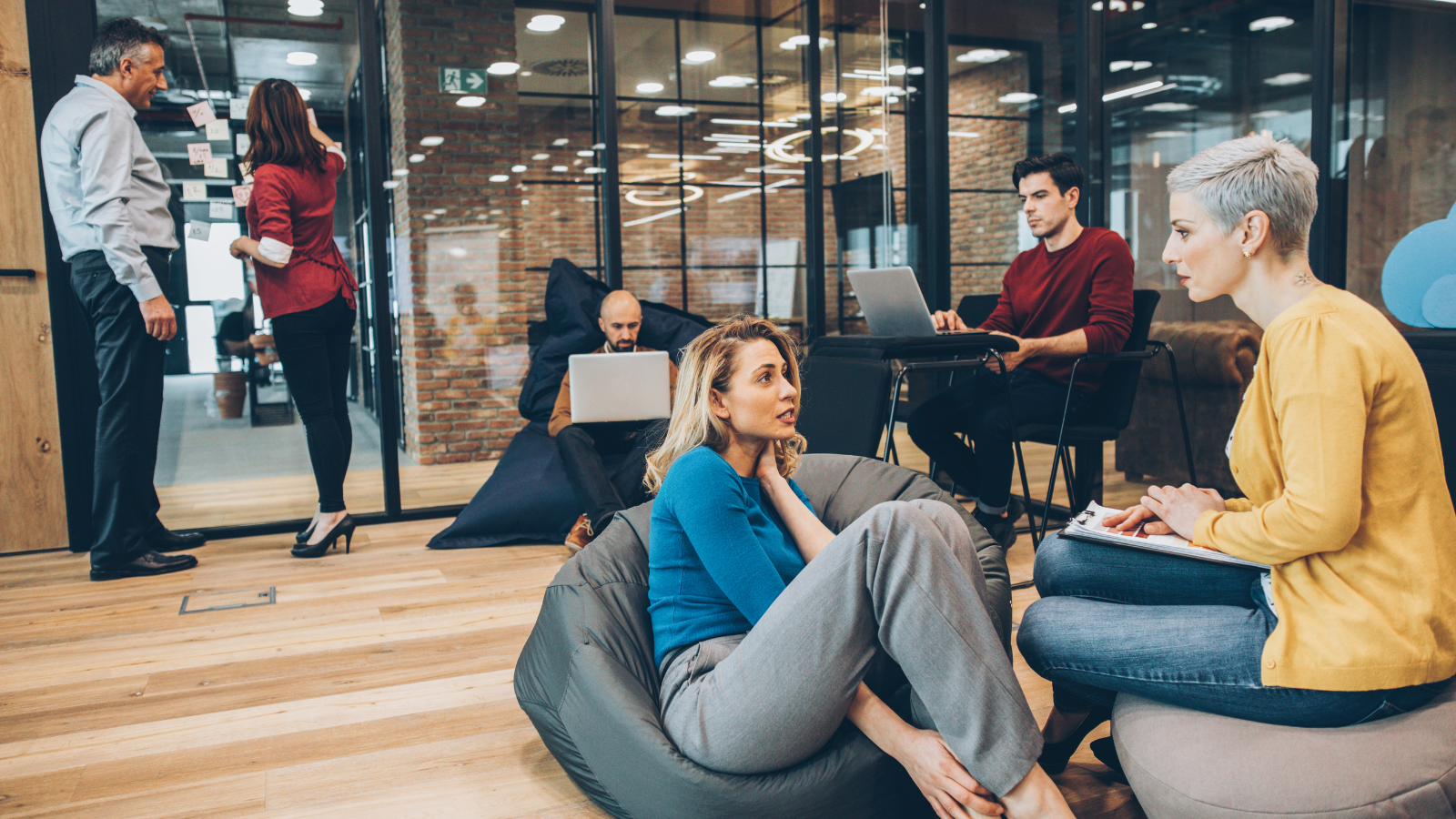 3 Ways Flexible Co-Working Spaces Could Look in the Future
As the global pandemic declined the use of commercial offices, co-working spaces may be the new normal for companies who want to save on commercial real estate and invest in employee wellness.
A recent report by Global Workplace Analytics and Design Public Group (DPG) states that "the co-working market now totals about $21 billion and shows compound growth of about 21% in the past five years."
DPG predicted a trend towards larger spaces, the expansion of spaces, and better space utilization. As growth continued to climb to 24% in 2020, co-working spaces are now a corporate alternative to largescale commercial real estate.
See Our Guide: 5 Red Flags For Scoping Commercial Properties
What Are Co-Working Spaces?
Co-working offices cater to a unique set of individuals between freelancers, consultants, entrepreneurs, start-ups, and now, the average worker. According to DPG, co-working spaces are designed to encourage interaction and a sense of community among members. The cost is based on the frequency of use and packaged as monthly or long-term memberships.
The Hybrid Shift
As the remote workforce grows, commercial offices will need to adapt to the influx of workers. The hybrid model is here to stay.
A hybrid work model blends remote and in-office workers, allowing flexibility for all workers to maximize productivity. Hybrid work models generally organize into these three categories:
Remote-first
Office-occasional
Office-first, remote allowed
Demand for workspace flexibility also impacts how commercial landlords function. Landlords that provide greater security, meeting and technology amenities, 24/7 access, and frequent cleaning services support sought-after flexibility.
See Our Guide: The Future of Commercial Real Estate Appraisal In Austin, TX
Remote Workers in Co-Working Spaces
People who work from home may not necessarily want to remain in their home office. According to DPG, 45% of co-working users are former remote workers. They find the space easier to boost productivity and wellbeing than a traditional office.
With the growth of remote workers, corporate functions realize the diminished value of largescale office real estate. They are making a shift towards co-working spaces for flexibility and membership-based plans.
These spaces offer the best of both worlds when it comes to corporate offices. It may be easier to have one main headquarters and a subsequent amount of co-working spaces for their workers to use at their leisure rather than working from home.
Adaptive Technology in Co-Working Spaces
In the current age, companies need to accommodate their remote workforce. Collaboration from in-office and at-home requires tech-enabled offices that co-working spaces provide.
With the flexibility of whether workers use the spaces daily, these spaces require high-quality internet connection, adaptive technology for meetings with diverse workforces, open, collaborative spaces, and creative design throughout the facility.
See Our Guide: Things You Need To Know About Commercial Property Management
Contact Titan Real Estate Today
Are you interested in a co-working space investment? Clients seek us out for our premium quality, speed, and attention to detail of commercial services. We are dedicated to our clients and ensure they have the best possible outcome financially.
Contact Titan Real Estate today for all of your commercial investment needs.